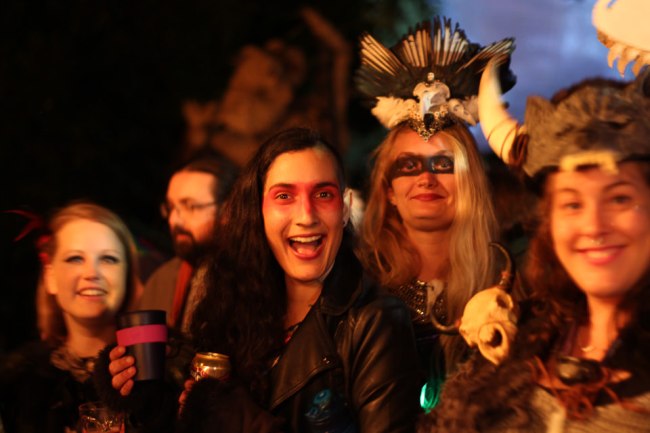 Cool things with sharp and dangerous objects
Do you like sword fighting, knife throwing, cracking whips, archery, or playing with rope darts, spears or axes?
That's the kind of thing we like too!​
We have the luxury of a beautiful and well managed estate with incredible views, so arriving and choosing where to pitch your tent can take some time. Once you've done that stroll up to The Shattered Shield where a warm welcome awaits old comrades and new friends. Feast, drink and game with us before sleeping under the stars.
Each day begins with us sharing breakfast after which we'll warm up and enjoy a host of activities –
Medieval swordfighting, knife and axe throwing, empty hand, BattoJutsu, rope dart, whip, archery, polearms, drumming workshops, bow-battles and tug-of- war.
The weekend peaks as we change into our costumes in readiness for the Swordpunk Fire Circle where we'll take part in Swashbuckling Games, watch Fire Performers, enjoy the Drumming Band and indulge in Feasting and Merry Making.
Then we'll gather by the fire where Bards and Musicians will captivate us with their Sagas and Songs.
Swordpunk is an alternative weekend of combat skills. This isn't about hierarchy, getting belts or being graded. It's about teaching you skills such as sword fighting, knife throwing, rope dart, whip cracking, archery and spear fighting. It's about sitting down to eat together, swimming in lakes and sitting around a fire with people you'll want to make friends with and stay friends with for a long time after the event.
Swordpunk is not about being excluded because you don't have this or that skill. Swordpunk is about finding ways to teach you skills you want to learn – whether you've never picked up a weapon in your life, you're a performer who wants to learn to crack a whip, a re-enactor who's never fought with fire swords or a martial artist who needs to polish up on your Winden am Schwert.
Swordpunk is our attempt to teach and share real skills – with the added bonus of making us feel like adventurers.
We have a very wide range of workshops running over the weekend, but there is always the freedom to wander off and spend time practising skills at your own pace – or just to wander off and explore the grounds of the estate! Go for a swim in the lake or a stroll through the sculpture park.
 We are always working hard to bring you a wide range of workshops and training sessions to try out over the weekend.
Following breakfast and a warm up, on Saturday you can look forward to detailed instruction in the following activities:
Swashbuckling, Whip Cracking, Staff Weapons, Archery, Knife/Axe throwing, Rope Dart, AtlAtl
Saturday evening begins with a meal and some time to get ready for the Swordpunk Fire Circle where you'll be able to take part in Swashbuckling games, watch Fire Performances to intense Drumming and indulge in Feasting & Merry Making!!
 Sunday will begin with us breakfasting together and a (gentle) warm up before continuing with workshops.
After lunch there's time to hang out with friends old and new and to train together, practice new skills, hone the ones you have. And of course there will be Swordpunk Games including Bow duelling, Tug of War and the kind of fun that we've come to know and love!!
At Swordpunk you'll pick up new skills and work on the ones you already have before putting them to the test in the infamous Fire Circle. What's more, you'll be surrounded by some of the most beautiful landscape you've ever seen.
Here's what people have to say about the Swordpunk Experience
"There were plenty of skills on offer over the weekend. Swords, it turned out, were not for me but throwing knives I loved! There's something very satisfying about hurling blades around. We had plenty of time to try out everything, and to focus on the things we particularly enjoyed...."
"Swordpunk is unique amongst martial arts events I have attended in being equally useful to the absolute novice as to the most grizzled of veterans. Each exercise could be taken at face value, demonstrating a simple mechanic, or developed into much more complex plays."
"Swordpunk was a wonderfully weird weekend in a beautiful location. I got to learn knife throwing with a master, practice my whip cracking and rope dart and get into the basics of sword combat."
"I've never spent that much time around martial arts. There's just too much discipline and too much training. There's not enough silliness and sharing. Swordpunk is one of the few environments where I have the opportunity to learn and practice such a wide range of frankly awesome skills..."